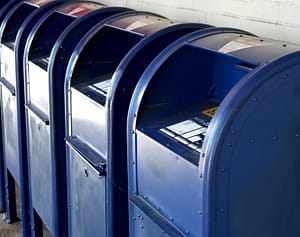 Following up on the lawsuit settlement, if anyone's still curious, the money the People's Library working group received is finally disbursed. The money we received in the settlement we gave away to groups that are continuing work that is aligned with the spirit and vision of the People's Library.
For transparency, the groups we sent checks to are:
Word Up Community Bookshop
The Brecht Forum
Bluestockings Books
Queers for Economic Justice
National Lawyers Guild
Food for Thought Books
Waging Nonviolence
Reader to Reader
Silvia Rivera Law Project
OWS Jail Support / Just Info
Indiana Prison College
Free University NYC
Books Through Bars
Housing Works
NYC Anarchist Black Cross
Black and Pink
Urban Librarians Unite
Queens Café (new community space in Queens)
Leadnow
Free Press
Electronic Frontier Foundation
NYCLU
Demand Progress
Brooklyn Public Library
Queens Library Foundation
New York Public Library
New Alternatives
Bailey House
Lesbian Herstory Archives
Interference Archive
American Indian College Fund
Brooklyn Base
Tamiment Library
OWS poetry Anthology
Yes, it is years later. Consensus is difficult to achieve and the process we committed to in selecting and evaluating groups required a lot of work. Jaime detailed it on the website, but I want to have as many thanks out in the world as possible for the people who bottom-lined the process when everyone else lost the will. Thank you Zachary, Michele and Danny for all your hard work! I'm excited to see what we do next.