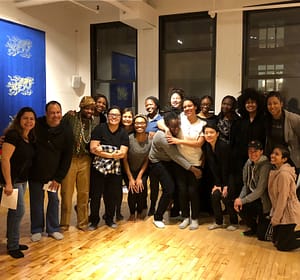 I'm so grateful for everyone who came out on Friday to create such an amazing space of healing and community.
There was a lot of excitement about future offerings. We'll be sending information directly to everyone who signed up for our list, you can also follow NYC POC Healing Circle on Instagram @nycpochealingcircle and on Facebook.
Deepest thanks to the anonymous benefactor who generously offered us use of such a beautiful space.