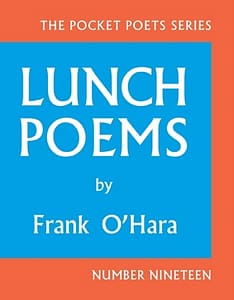 In conjunction with City Lights' publication of the 50th anniversary edition of Frank O'Hara's Lunch Poems, there will be a celebratory reading Wednesday June 11th at 8:00 pm at the Poetry Project in the sanctuary. I'm happy to be participating with a host of great poets.
Details here: http://poetryproject.org/wed-611-lunch-poems/
I'm also thrilled to announce that two of my books are now on their way to publication:
Make Now is publishing Names Disguised at any moment and the Belladonna Collaborative will be publishing All Is Not Yet Lost in 2015.