Apology Lab was deep. It was moving to be with so many folks ready & willing to explore vulnerability and undertake the process of accountability with themselves & their communities.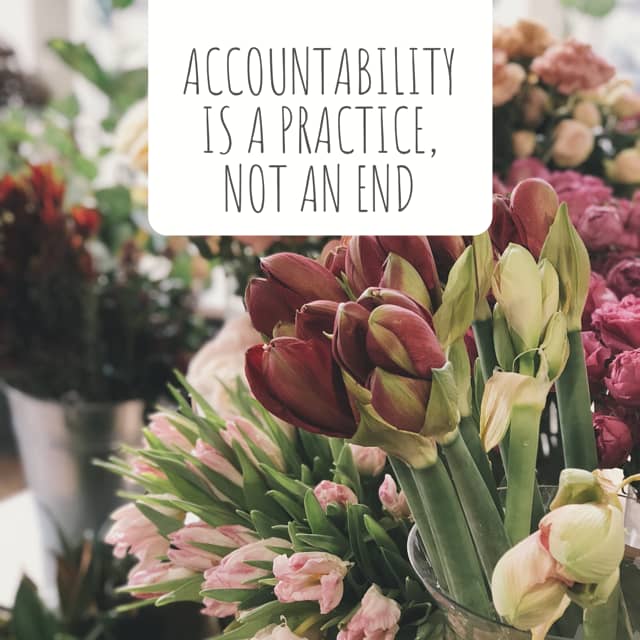 From lab notes, "Accountability is a practice not an end and it is a continuous process rather than an individual act."
The work in the Apology Lab was based on Mia Mingus' framework of accountability.
She separates the accountability process into four parts: self-reflection, apologizing, repair and behavior change.
Read all about it on her blog & help build a culture of right relationship. Part one of her essay "How to give a good apology" is here and part two is here.