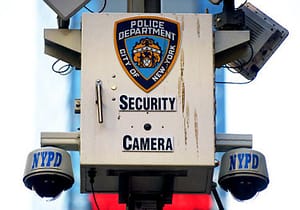 I love libraries & archives so much!! The Municipal Archives recently released 140+ hours of NYPD surveillance videos dating 1960 -1980.
Why is this important? Chris Nichols notes, "The footage provides an extraordinary, never-before-seen visual record of one of the most tumultuous eras in American history. Among the highlights in the collection is footage of the first Earth Day march in 1970, a Nation of Islam rally, CORE and NAACP protests of segregation, Young Lords building occupations, early protests by gay-rights advocates, massive anti-war marches and demonstrations after the Kent State shootings in May 1970." Full article here: https://www.archives.nyc/blog/2019/11/1/nypd-surveillance-films
Who watches the watchers? Check out the whole collection at NYC Department of Records & Information Services. There are some highlights and commentary from Gideon Oliver on Twitter here.