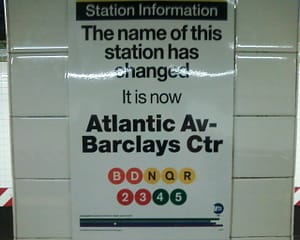 Subway-wise, the MTA's officially announced a name change for our beloved hub. It will always be Atlantic-Pacific to me.
Poetry-wise, some of my poems were in the April edition of the Brooklyn Rail.
Library-wise, we filed a lawsuit against Bloomberg, Ray Kelly, the NYPD, the Dept of Sanitation, and the City of New York. w00t! The case is Occupy Wall Street et al. v. Michael Bloomberg et al., U.S. District Court, Southern District of New York, No. 12-4129. The full complaint is here.
Michele said it well in her post, "We believe that the raid and its aftermath violated our First-Amendment rights to free expression, Fourth-Amendment rights against unlawful search and seizure, and Fourteenth-Amendment rights to due process, as well as the laws of the City of New York regarding the vouchsafing of seized property." What's most exciting to me is what we might turn up in the discovery process. As Norman Siegel points out, the suit "not only addresses the seizure and destruction of the books, but it also seeks to show why, how, and who planned the raid on Zuccotti Park."